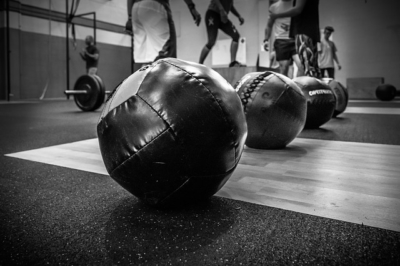 There are so many great benefits to working out in a small group or in semi-private classes. Here are just a few:
1. Sense of Community
When you work out in a smaller group, you're more likely to make genuine connections with the people you're exercising with. Pushing each other in both moments of struggle and success creates a bond that you might miss in a larger class.
2. Personal Attention
A small group fitness class allows each participant the individual attention you deserve, meaning coaches and instructors are able to focus on each participant's form and technique. Rather than feeling like you're lost in the crowd, you'll get some one-on-one attention throughout your workouts.
3. Accountability
Between coaches and fellow athletes, you're sure to feel accountable for showing up and pushing yourself to work hard each and every class. And, you'll be much less likely to drop out or skip your regular classes when you know your friends will be expecting you to show up each week.
4. Modifications That Fit Your Needs
In larger classes, it can be hard for coaches to create exercise modifications that fit your specific needs. But in a smaller class, instructors can easily explain how to modify an exercise or workout to suit your fitness level and experience or work around an injury.
5. Results You Want
Between the modifications, accountability, and personal attention you receive in small group training classes, you're certain to see the results you want. The individual attention you get in your workouts can take you where you want to go with your fitness and help you reach your fitness goals.
Systems Training Center offers a variety of martial arts and fitness programs, including small group semi-private classes. To learn more about how to get started, contact us today.