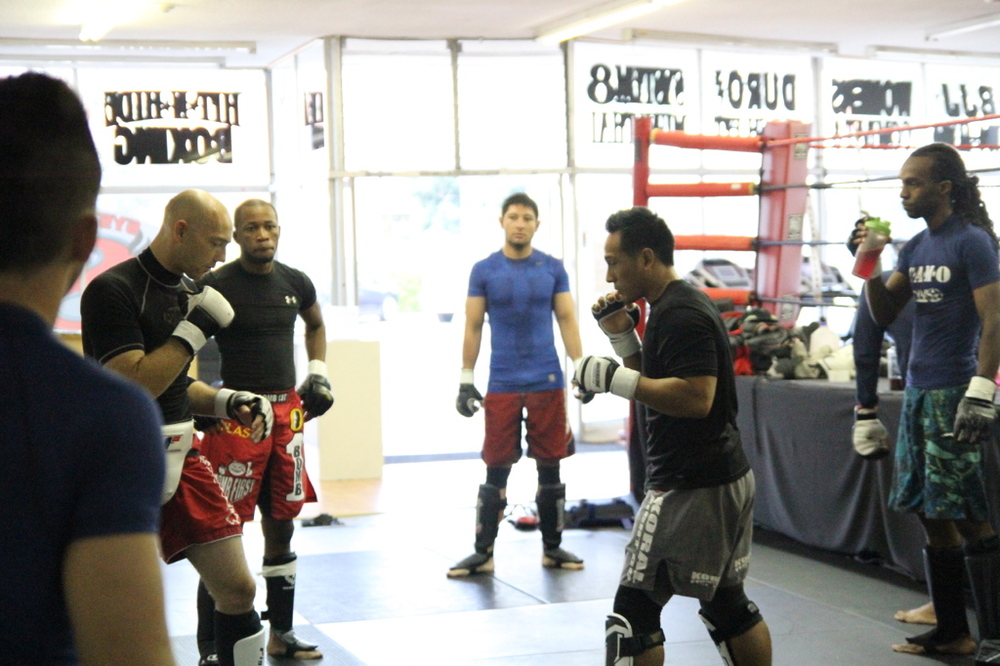 Systems Training Center in Hawthorne, CA offers a unique 12 Week MMA Fundamentals Program to help complete beginners learn the basics of mixed martial arts. This is the only MMA Fundamentals program in the South Bay of its kind. This MMA Fundamentals Program is an entry-level fight class designed for those students who want to experience fighting in a step-by-step, methodical, non-intimidating fashion.
The Systems Training Center Mixed Martial Arts Fundamentals classes are always taught by our experienced professional fight team members to ensure you are learning realistic and fight-proven techniques.
Get In Battle-Ready Shape And Learn Effective Martial Arts In Hawthorne!
You will study the essential strikes, blocks, and movements of mixed martial arts developing both your stand up and ground game. Each student will be brought along slowly until they are accustomed to the contact that occurs in a fight.
The class format is different from the other classes in that it has a start and end date, lasting 12 weeks. Each week you will be learning something new e.g. boxing, kickboxing, wrestling, BJJ, and eventually you will learn how to combine everything into MMA fight ready techniques.
We encourage you to start class on the first day because each week builds on the previous week. Feel free to hop in on any week, but make sure you take all 12 to become Systems Training Center MMA fundamentals certified.
Class Overview:
A typical Systems Training Center MMA Fundamentals class includes warm up, technique drills, positional sparring (full sparring pending on the week), and cool down.
Equipment:
14oz or 16oz, MMA gloves, shin guards, headgear, groin protection, and mouth guards are required for this class.
Restrictions:
Systems Training Center MMA Fundamentals Program is available to students ages 16 and up. There will be some degree of contact in every class beginning with minimal contact the first few weeks and ending with light sparring by the end of the course.
Request More Information By Filling Out The Short Form On The Side Of This Page!