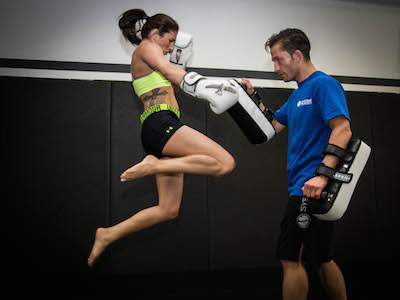 Systems Training Center in Hawthorne offers you the best boxing classes in the South Bay. Whether you are looking to sharpen up your boxing skills for the ring or cage, or if you are a beginner with the "sweet science," Systems Training Center's Boxing program offers the best trainers in Hawthorne that will help you go above and beyond your goals.
Students of Systems Training Center in Hawthorne will train with focus mitts, hit heavy bags, learn proper footwork and movement, and receive the best instruction on the ins and outs of western style boxing.
Warning: You Will Develop Wicked Hand Speed While Getting Into The Best Shape Of Your Life!
Forget the boring mega gym boxing classes; Systems Training Center in the South Bay boxing will whip you into shape while teaching you the same techniques used by professional boxers. Conditioning is heavily emphasized in our boxing program as students are run through the training regimens of the world's finest boxers.
Class Overview:
A typical Systems Training Center boxing class includes warm up, technique drills, bag work, mitt time, sparring (optional), and a fitness blaster at the end to help develop those six-pack abs.
Equipment:
14oz or 16oz boxing gloves, hand wraps, and mouth guards are required for this class. Headgear is recommended.
Restrictions:
Systems Training Center boxing is available to men and women ages 14 and up.
Fill Out The Short Form On The Side Of This Page To Request More Information On How You Can Get In Shape While Learning The "Sweet Science" At Systems Training Center!